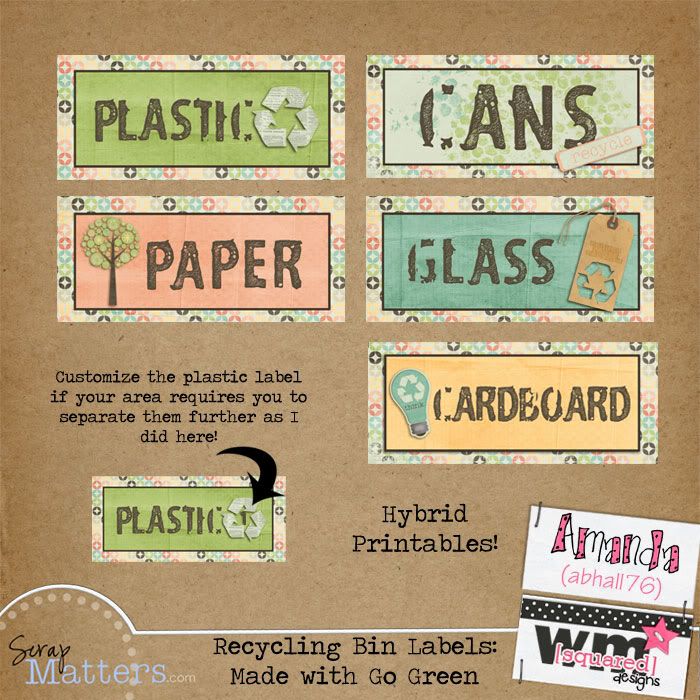 T

hese great labels were created by Amanda who used a new "Go Green" kit by wm [squared] designs and Designs by Sarah Bennett.
H

ow adorable is this Go Green kit?! The stamped alphabet is great and I love the lightbulb shaped label with 'think' printed on it.
M
y guest creative team stint for Sarah Bennett ended the first week of April. Too bad I missed the release of this kit. I will have to go buy one for myself.
A
re you doing anything to mark the 40th Earth Day celebration?
In recognition of Earth Day, I will be staying home, in bed all day. I will not turn on any electronic devices including my hair dryer, television etc. Since I will stay in bed, I will not polute the air with the exhaust from my commute to work. (I wish this was true!)